All accepted registrations through September 8 at 11:45a ET have been activated. Thank you! -M.W.
Please note: Terms of Use have been amended effective June 9, 2019. Make sure you are aware of the new rules! Please visit this thread for details:
viewtopic.php?f=16&t=30571
All user accounts that have been inactive since January 1, 2017 have been expunged. If you are one of these users and wish to submit a new post, please re-register. Thank you.
Posts: 4353
Joined: Sat Dec 04, 2004 9:21 pm
Location: Between 88 and 108 MHz.
Seriously?
Ask not what your country can do FOR you; ask what they are about to do TO YOU!!
---
Posts: 2403
Joined: Fri Jul 08, 2011 11:53 am
I've never been more serious about anything in my entire life.
---
Nahh,
There's only ONE Cousin Brucie...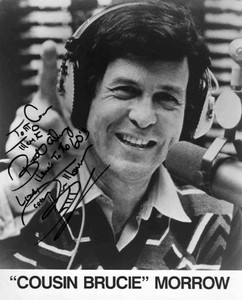 Cain killed Abel with a rock. God blamed Cain, NOT the rock.
---