All accepted registrations through December 9 at 7:00p ET have been activated. Thank you! -M.W.
Please note: Terms of Use have been amended effective October 6, 2019. Make sure you are aware of the new rules! Please visit this thread for details:
viewtopic.php?f=16&t=48619
All user accounts that have been inactive since January 1, 2017 have been expunged. If you are one of these users and wish to submit a new post, please re-register. Thank you.
Posts: 863
Joined: Sun Dec 23, 2012 12:10 pm
This teacher literally stood up for Trump Resistance!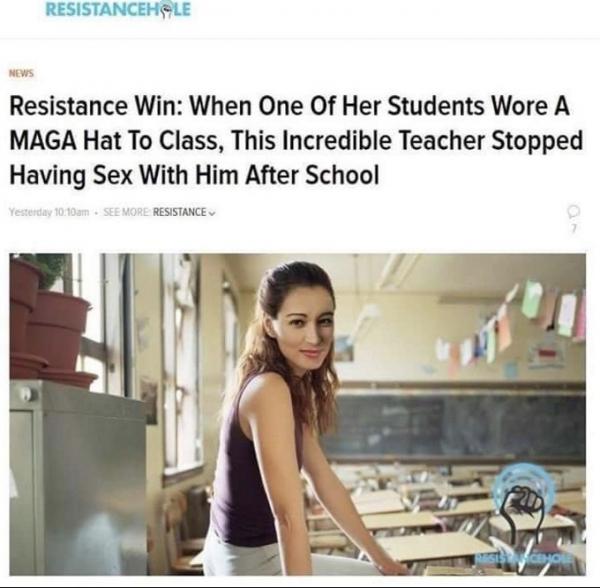 Disagreeing with Communists is NOT an impeachable offense.

Never eat Sushi past its expiration date.

Those who refuse to drain the swamp are doomed to drown in it.
---