Acceptable registrations in the queue through January 10 at 7:30a ET have now been activated. Enjoy! -M.W.
Terms of Use have been amended effective October 6, 2019. Make sure you are aware of the new rules! Please visit this thread for details:
https://www.mibuzzboard.com/phpBB3/view ... 16&t=48619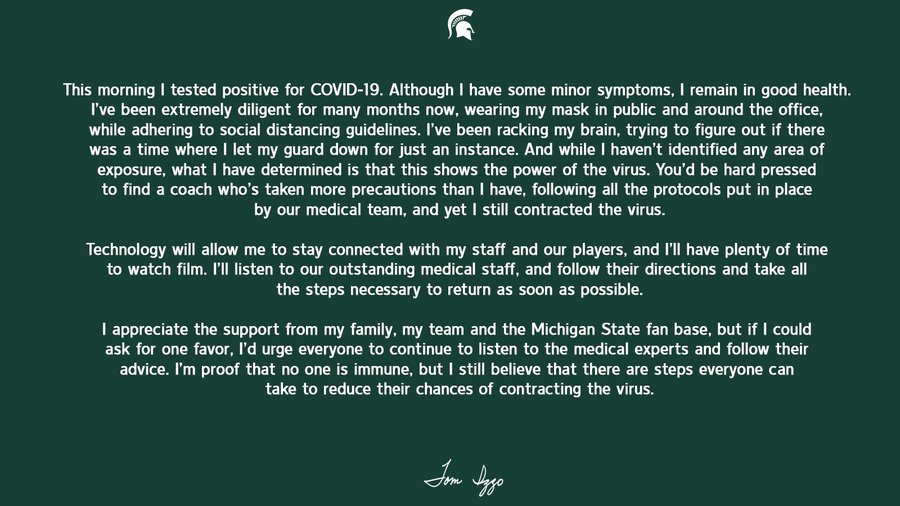 LMAO...............so says ............... YOU!
---
Are midgets more susceptible to covid?

Best wishes on a speedy recovery!
---
Posts: 2362
Joined: Wed Jul 29, 2020 6:26 am
Location: Worn, MI
Get well soon, coach.
"I think that those who would try to make you feel less than who you are, I think that's the greatest evil."- Fred Rogers
"Those who fail to learn from history are doomed to repeat it."-Winston Churchill
---
---
---
That really doesn't help the joke so I think you must have dyslexia... 4'6 is nothing to be ashamed of.
---
Wishing Izzo a speedy recovery.
Go Pistons, Let's Go Redwings.
---
Yet another story of someone who vigorously followed all the guidelines and got sick anyways.
---